Has your siding been damaged by hail? Is it looking a bit old and faded? Is it falling off in places?
At Jackson Insulation & Exteriors, we use only the highest-quality siding supplies and products on the market, and we offer free estimates for all prospective clients. Whether your exterior siding needs repair, removal, or a complete overhaul, we offer a service to meet your needs. We serve a wide range of locations, including Barrington, Hampshire, Vernon Hills, and Oakwood Hills.
Types of Exterior Siding All Homeowners Must Know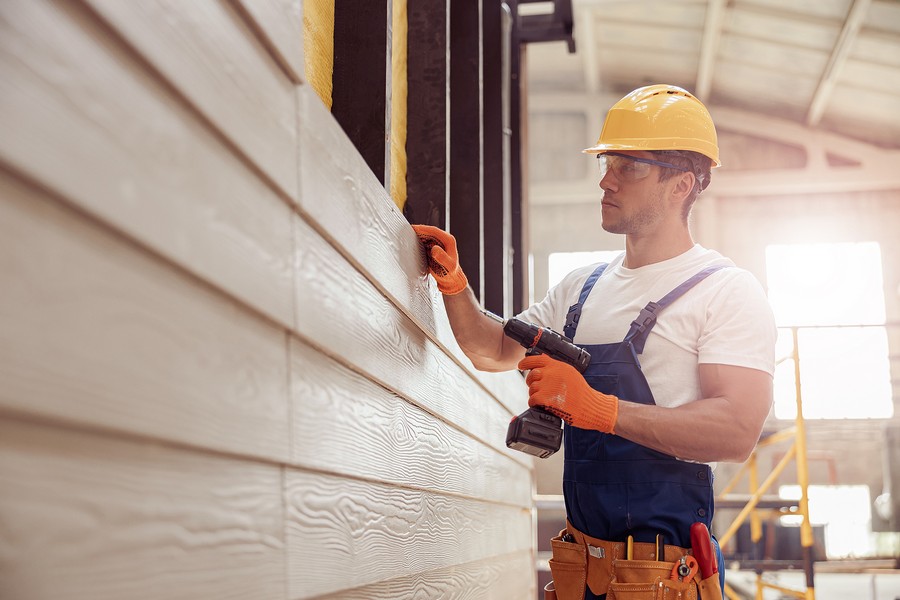 Whenever you decide to add a home improvement project to your to-do list, you will have to consider the different types of building materials used for it. If you have decided that the exterior siding on your house is in need of an upgrade, then you must know the different types of siding for you to decide which one is best for your home. With the different siding options available in the market, each of them has something unique to offer. Read on to learn more information on the various kinds of siding and its own pros and cons.
Exterior Vinyl Siding
Exterior vinyl siding is a type of exterior wall cladding that is made from a tough and durable material called polyvinyl chloride (PVC). It's also known as vinyl, PVC board, or hardboard. It is one of the most common types of exterior siding materials on the market today and is considered the most economical for shed siding. It has been around for a long time now and is very popular in Barrington because it's durable and affordable. Exterior vinyl siding lasts for about 20 years on average, which means that you won't have to worry about the replacement of your home's exterior until at least 2038! It is used in residential and commercial building applications in Barrington and Hampshire, including single-family homes, townhouses, and apartment buildings. Exterior vinyl siding comes in two main styles: horizontal and vertical. Horizontal boards are installed horizontally, with each row overlapping one or two rows below it. Vertical boards are installed vertically with no overlap.
Vinyl siding is an attractive choice because it can be made to look like wood or stone while offering some advantages over those materials. It's less expensive than real wood and more durable than stone. Exterior vinyl siding products are also easy to repair if it gets damaged by water or extreme weather conditions, such as hail storms or high winds. It also comes in many styles and colors, so you can choose something that perfectly matches your gutters, driveway, or roof appearance, especially if you do not want your downspouts to catch your visitors' attention.
Exterior Wood Siding
Exterior wood siding is a type of exterior siding for homes and other buildings. It is an additional layer of protection against the elements and helps improve the overall look of the structure. There are many different types of wood siding available; some of the most popular include cedar, pine, and redwood. In addition to its aesthetic appeal, exterior wood siding also offers a number of practical benefits. For example, it can help to protect your home from the elements and can also add insulation against heat and cold. Exterior wood siding is a sustainable alternative for people to reduce its impact on the environment and natural resources because it is manufactured from renewable materials.
One of the biggest advantages is that wood has natural weather resistance. It can withstand extreme weather conditions like rain and snow without any damage. This is because wood absorbs water when it rains, which helps prevent moisture from getting into the home. Wood also does not warp or crack in extreme heat as some other materials do.
Wood siding is typically less expensive than other options, such as brick or stone, and it can be painted or stained to match the existing trim on the home. It is also easy to repair if it becomes damaged. Exterior Wood siding can be used on the exterior walls, door, foundation, porch, deck, or fencing. It is also ideal if you plan to install an awning over your deck or in front of your door and window for additional roof-like protection.
Exterior Aluminum Siding
Exterior aluminum siding is a type of exterior cladding used to protect homes from the elements. It is made of thin sheets of aluminum that are formed into panels and then applied to the outside of a house. Exterior aluminum siding is available in a variety of colors and styles, making it a popular choice for homeowners who want to improve the curb appeal of their property. Unlike wood siding, aluminum is resistant to rot, insect damage, and fire. It is also very low maintenance, as it does not require painting or staining. Exterior aluminum siding can be applied directly to the walls or over existing siding, making it a versatile cladding option for both new construction and remodeling projects. When choosing aluminum siding for your home, be sure to consider the style, color, and application that will best suit your needs.
Fiber Cement Siding
Exterior fiber cement siding is a type of siding that is made from a mix of Portland cement, wood fibers, sand, and water. It is a durable, low-maintenance material that is available in a variety of textures and colors. It can be cut and shaped with standard woodworking tools and installed over nearly any surface, including wood, concrete, masonry, stucco, brick, and even metal. One of the biggest benefits of fiber cement siding is that it resists rots, ants, and termites.
Exterior fiber cement siding is also paintable, so you can customize the look of your home to match your personal style, especially if you wish to match it with that of the specific areas of your home, such as the doors, roofing, gutters, soffit, and fascia. In addition to its aesthetic appeal, Exterior fiber cement siding is also water-resistant, fire-resistant provides good insulation, and is long-lasting, making it an ideal choice for areas prone to extreme weather conditions. It is also low-maintenance, meaning that it does not require painting or staining as wood siding does. Fiber cement siding typically costs between $3 and $5 per square foot installed. While this is more expensive than vinyl siding, it is less expensive than stone or brick veneer siding. In addition, fiber cement siding has a longer lifespan than other types of siding, so it will ultimately save you money in the long run.
The most common type of exterior fiber cement siding is called HardiePlank by James Hardie. This brand has several styles and colors to choose from, so you can find one that matches your home's style and design.
Exterior LP Smart Side
LP Smartside is a brand of composite siding that's made from wood fibers, pressed cardboard, and resin. It's similar to vinyl in that it's a pressure-treated wood product, but it's lighter, more durable, and has more aesthetic appeal than vinyl. LP Smartside comes in a variety of thicknesses ranging from 1/2 inch to 3/4 inch. The thicker the panel, the more expensive it is. However, this also makes it more energy-efficient by increasing its R-value rating — or how well it resists heat loss through conduction — which can help reduce your heating and cooling costs.
LP Smartside offers a wide range of colors, textures, and styles that mimic real wood siding. In addition to traditional vertical boards, LP Smartside also offers planks made from the same material that can be used on horizontal surfaces such as walls or porches. LP Smartside is also easy to install and can be cut and drilled using standard carpentry tools. In addition, LP Smartside is available in a variety of colors and styles to match any home's exterior in Vernon Hills.
LP Smartside is an affordable option for those looking to improve their home's curb appeal. It can be customized to match the design you used for roofing, windows, doors, garage walls, and porches. LP Smartside is also backed by a 50-year limited warranty, making it a smart investment for your home.
Brick Siding
Though often overlooked, bricks can actually be used for a variety of purposes around the home – including siding. In fact, brick siding is becoming increasingly popular as a durable and low-maintenance option for homeowners in Oakwood Hills. So, what exactly is brick siding? Brick siding is a type of exterior siding that is made from bricks – typically small, rectangular blocks that are kiln-fired to create a hard, dense material. Because bricks are so durable, brick siding requires very little maintenance – in most cases, it does not require paint or other treatments. All it needs is an occasional wash with a hose or power washer similar to that you use to clean your driveway. And unlike paint or other finishes, brick siding will never fade or chip. In terms of installation, brick siding can either be installed over an existing surface (such as stucco or wood) or directly on masonry (such as concrete). In addition, brick siding can help to protect your home from weather damage. It deflects wind and rain, and the pores in the bricks help to regulate temperature, making your home more comfortable in extreme weather conditions in Oakwood Hills. And because bricks are such a versatile material, they can be used to create a variety of looks – from traditional to modern. Brick siding can be used on both the exterior of your home or garage, chimney, as well as interior walls.
Jackson Insulation & Exteriors Co., Inc.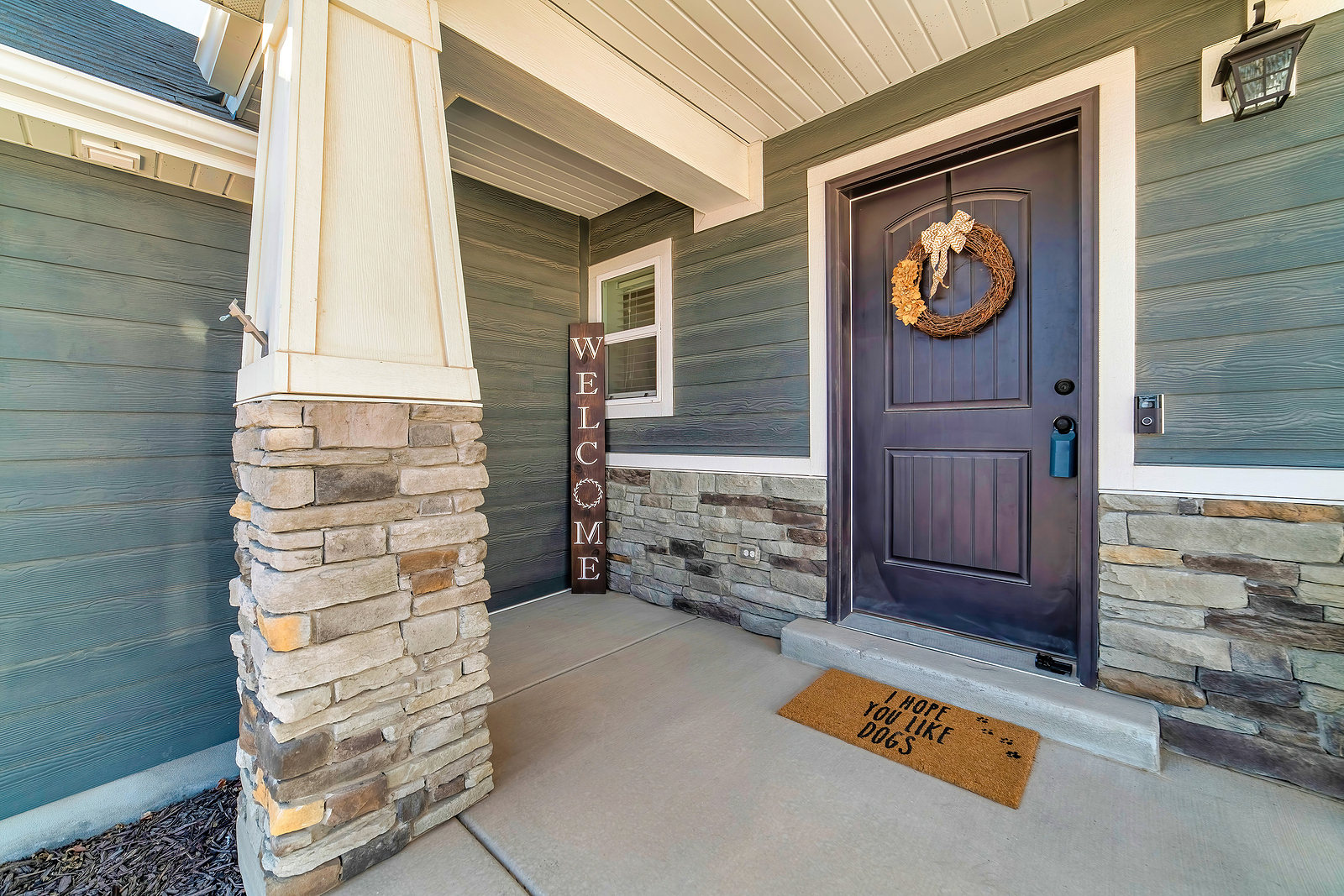 When it comes to siding services, Jackson Insulation & Exteriors is the best in the business. We have been serving the area for years and have built a reputation for excellence. Our customers are our top priority, and our availability has no limit. You can contact us 24/7 for any concerns, such as cost and proper use of materials. Our house siding is second to none. Whether you need new house siding or just want to repair your existing siding, we're here to help. Barrington, Hampshire, Vernon Hills, and Oakwood Hills are just a few of the many locations we serve. Contact us today to schedule a free consultation, and our contractor will be happy to answer all your questions and concerns. We look forward to exceeding your expectations!
FAQs
We provide expert exterior siding installation of the following:
Vinyl Siding (Horizontal and Vertical)
Aluminum Siding
Fiber cement Siding
​LP SmartSide
Vinyl Shapes (Fishscale, Shakes, etc.)
Housewraps (Tyvek, Typar, etc.)
Weather flashings, sealants, and tapes
Jackson Insulation & Exteriors Co., Inc.
Fully Insured
5-year Warranty on all workmanship
Wide variety of colors, textures, and styles from all Major Manufacturers
Industry Best Warranty on materials from Major Manufacturers
Our products separate people from the elements and our workmanship separates us from all others…