windows and patio doors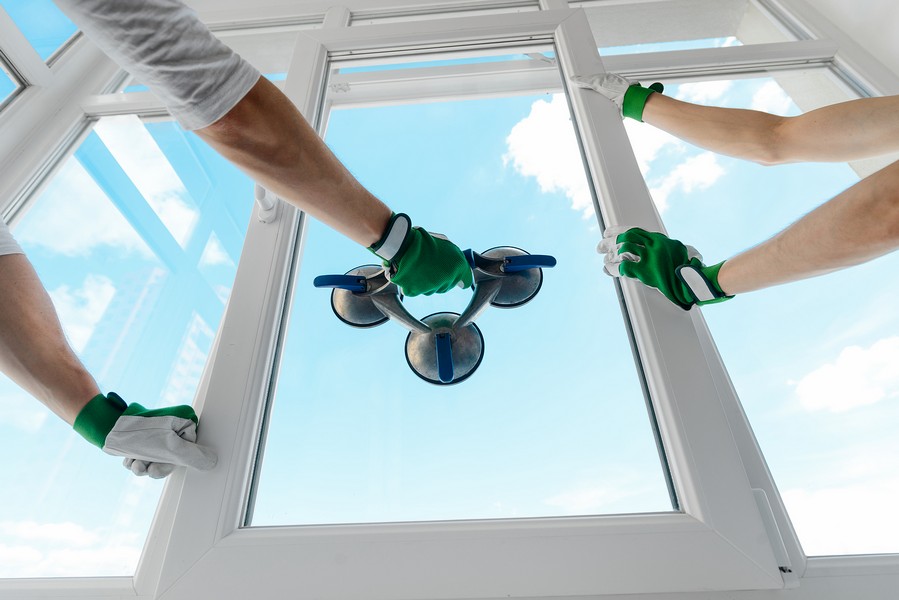 Is your home cold in the winter because of drafts around the windows? Are the windows themselves not sealed very well? Do your patio doors close and seal properly?
At Jackson Insulation & Exteriors, we provide only the highest-quality replacement windows and doors on the market, and we offer free estimates for all prospective clients in Arlington Heights, South Elgin, Hebron, Lindenhurst, Tower Lakes, and nearby areas.
Whether you need new windows or patio doors, or both, we offer a service to meet your needs.
We provide expert installation of the following:
Vinyl Replacement Windows from leading manufacturers like RBS, Alliance, Simonton, and others who feature many types of windows, including:
Double-Hung Windows
sashes, or panels of glass, that slide up and down to open and close the window. This type of window is one of the popular choices for several homeowners in Arlington Heights since it provides a bigger room for ventilation and can be customized to their liking with a variety of style options. However, there are a few things to consider when choosing double-hung windows. First, consider the overall style of your home in Arlington Heights, Double hung windows are available in a variety of styles, from traditional to modern; you may want to pair the design with your furniture, wall, or frames. It's important to choose something that will complement the rest of your home's design. Second, think about the function of the room where the window will be installed. Think of the room's purpose – If you want or perhaps need maximum ventilation, look for windows that open from the top and bottom. However, if privacy is your main concern, choose windows with frosted or opaque glass. And finally, don't be afraid to get inspiration from other neighborhoods or through online web searches. Looking at different design ideas can help you find the perfect double hung windows for your own home.
Sliders, Two Lite & Three Lite
Two-lite sliders have two panels of glass, making them a good choice for smaller rooms where you want to let in light but preserving space is a major concern. On the other hand, Three-lite sliders have three panels of glass, making them a good choice for larger rooms with more space where you want to create an open feel. Whether you're customizing a small or bigger space in South Elgin, sliders can help you create a bright and inspiring room that optimizes creativity and relaxation.
Bay and Bow Windows
Bay and bow windows are a type of window that protrudes from the exterior of a building in South Elgin. They are typically composed of three or more individual windows that are set at an angle, creating a curved or bay-like shape. Bay and bow windows, like any other common windows, can be dressed up with blinds, curtains, drapes, shades, or a screen. In some cases, they may even come with a storm panel to protect against severe weather. Bay and bow windows are a great way to add both style and function to your home.
Picture Windows
Picture windows are fixed, and huge windows cannot be opened. It is often intended to provide an unobstructed view and a maximum amount of natural light. It is often used in large spaces of a house in Hebron, such as living rooms, dining rooms, and bedrooms, where views and lighting are essential. Some picture windows have shutters or blinds installed on the inside for privacy and light control. Others may have a skylight or jalousie window incorporated into them. Picture windows can be part of a larger series of windows, such as casement or double-hung windows. They can also be used alone as a design element or to showcase a logo or other graphic. Picture windows are available in a variety of materials, including wood, aluminum, vinyl, fiberglass, and composite. Some manufacturers offer custom sizes to fit unusual spaces. Moreover, some do-it-yourselfers try to install it by themselves, but the help of a professional is often always required, especially for larger spaces. It is best if they are installed during the construction of a new building, but they can also be added to an existing home in Hebron by removing existing windows.
Casements and Awning Windows
Casement windows are among the most popular types of windows, and for good reason. They provide excellent ventilation and can be opened fully to let in the fresh air. Casement windows are made up of a sash, or frame, that is hinged on one side and opens outward. Awning windows are similar to casement windows, but the sash is hinged at the top and opens upward. Both types of windows are easy to operate and offer a variety of styles to suit any home's furniture, wall, or frames. Other types of windows are the following: Louver windows, Door windows, Transom Clerestory windows, Oriel windows, and green windows.
Wood Replacement Windows from the premier manufacturer Quaker feature many types of windows, including:
Double-hung Windows
Sliders
Casement
All units are custom manufactured to fit perfectly.
Exterior aluminum trim is cut and shaped on-site to the customers' specifications and color.
Interior wood trim and casing are cut and fit the window opening.
All windows include high-performance glass with Low-E and Argon gas for energy efficiency.
Windows are available in double pane and triple pane glass.
Windows include the Industry's Best Warranties as well as our 5-year installation warranty on workmanship.
We can also replace and install both vinyl and wood Patio Doors in several colors or stains.
Patio Doors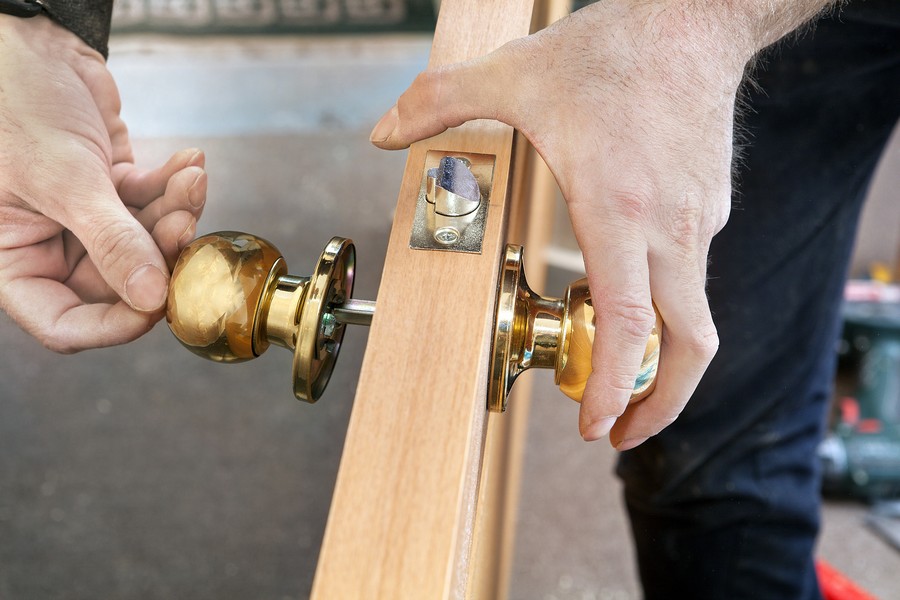 The patio door is a great way to bring the outdoors into your home and vice versa. They come in a variety of styles, from French doors to sliding glass doors, and can be used for both entryways and as a means to connect indoor and outdoor spaces in Lindenhurst.
Why You Should Install a Patio Door
The majority of the homeowners in Lindenhurst may only install patio doors for the purpose of beautifying their homes. Many do not know that not only it beautifies a home, but other benefits also come with installing a patio door. We'll talk about how they can improve your home's ventilation, increase your property value, and more! Keep reading to learn more about the benefits of patio doors.
Aesthetic appeal – A patio door can do wonders for your home, adding style and aesthetic appeal both inside and out. If you're looking for something classic and elegant, a French patio door is a great option. This style features panes of glass that extend from the floor to the ceiling, letting in an abundance of natural light. For a more modern look, sliding glass doors are a great choice. If you are trying to conserve space, patio doors are a great option since they do not require clearance for opening. Whichever style you choose, a patio door is sure to add beauty and inspire new possibilities for your home's interior and exterior design.
Energy efficiency – A patio door can offer many energy savings for your home in Lindenhurst. Through the proper installation of an insulated patio door, heat can be kept inside the home during winter, while cool air for the summer. Additionally, a patio door makes way for fresh air to come into your home, decreasing the need for air conditioning. As a result, a patio door can add a contribution to your energy consumption savings. Moreover, with constant updates, your patio door can be replaced with the latest energy-efficient models when they become available. This can further reduce your energy costs and help preserve natural resources.
Safety measures – One of the best ways to enjoy the outdoors without having to worry about insects or inclement weather is to install a patio door in your home. In addition to providing a scenic view, patio doors can also add an extra level of safety to your home. A screen door can keep out unwanted pests, while a storm door can provide an additional barrier against strong winds and driving rain. And if you choose a door with a built-in skylight, you can enjoy natural light even when the sun isn't shining. You can also hang curtains over the door to create an additional layer of seclusion and protection from the elements. A patio door is a wonderful choice if you're searching for a solution to enhance the safety of your home or if you simply want to make it easier for yourself to enjoy the fresh air and sunshine.
Add value to your home – A patio door is one of the most popular home improvement projects because it can add value to your home in several ways. First, it can improve your home's ratings in energy efficiency ratings. Second, it can help you save money on your utility bills by reducing the amount of energy that is lost through draft doors and windows. Third, it can add to the resale value of your home in Lindenhurst by improving its overall look. According to the National Association of Realtors, homes with patio doors have an average resale value that is 9 percent higher than homes without them. So, if you're looking for a way to add value to your home, consider investing in a patio door. If you are considering adding a patio door to your home, be sure to talk to a professional about the best option for your home and your budget.
.
How To Choose the Right Patio Door for Your Home
There's no shortage of options when it comes to patio doors. From the materials they're made from to the style they offer, there's a lot to consider when it comes to choosing the right patio door for your home.
Here are some things you should consider when choosing the best patio door for your home:
Size – When it comes to size, you have two main options: standard and custom. Standard sizes are available in most homes and are usually measured by height, width, and length. Custom sizes can be ordered through most manufacturers and will allow you to design an opening that fits perfectly into your existing structure.
Style – The style of your new patio door is also important because it will affect how well it blends in with your existing structure as well as how much light gets into your home. There are dozens of different styles on the market today, including traditional styles like double-hung windows and sliding glass doors, as well as contemporary styles like sliding glass doors with screens or fixed panels that can be removed if needed.
Material type – Your material choice will affect several aspects of your new door, including its durability, maintenance requirements, and energy efficiency rating (or R-value). Aluminum or vinyl are both good choices.
Types of Patios Doors
When it comes to patio doors, there are several types of options from which to choose. Which one do you think would look best in your house? The three most prevalent varieties of patio doors are discussed below, along with some of the factors that should go into making your decision.
French Patio Door – French patio doors are a type of entry door that consists of two parts, each with its own glass pane. They are often used in front entryway projects or as an inspiration for other design tips. The glass panes can be clear or frosted, and the door itself can be made of wood, metal, or PVC. French patio doors are customizable to match whatever the design of your home is and can be installed in either a single door or double door. Some tips for choosing the right French patio door for your home include considering the amount of light you want to let in, the level of privacy you need, and the overall style of your home's entryway in Tower Lakes.
Sliding Patio Door – A sliding patio door is a type of door that opens horizontally by sliding along a track. They are also often used as an aesthetic element in kitchen design, as they can provide an unobstructed view of the outdoors in Tower Lakes. Sliding patio doors, when compared with other types, require less maintenance, unlike swinging doors. Moreover, sliding doors have a positive impact on a home's energy efficiency. BIM product models for sliding patio doors are readily available from many manufacturers. As a result, they are a popular product for both new construction and remodeling projects.
Bifold Patio Door – A bifold patio door is a type of door that consists of two panels that fold in on each other. This type of door is often used as an alternative to sliding glass doors. Bifold patio doors are typically made from aluminum or vinyl and can be customized with a variety of accessories, such as screens and storm panels. When choosing a bifold patio door, it is important to consider the material, the style of the door, and the required hardware. You should also take into account the size of your opening and the thickness of your walls. To ensure a perfect fit, it is best to consult with a professional before making your final selection. With its clean lines and sleek design, a bifold patio door can add both function and beauty to your home in Tower Lakes.
Jackson Insulation & Exteriors Co., Inc.
Jackson Insulation & Exteriors Co., Inc. is a full-service insulation contractor that specializes in the installation of high-quality patio doors and windows in Arlington Heights, South Elgin, Hebron, Lindenhurst, Tower Lakes, and nearby areas. We offer fiberglass patio doors, vinyl patio doors, and French patio doors. We provide information and consultation services to guide our clients in order to ensure that they are making the best possible decisions for their homes. We always take the time to listen to what our client's needs and wants are. We want to be sure that they are getting exactly what they envision for their home. We sit down with them and go over every detail in our catalog and project list. We inform them of the latest trends in design that match their budget and comfort preferences. We also carry a full line of replacement parts for all of the products we install, and we are highly rated by our customers. If you are in need of a new patio door or window, we would be happy to provide you with a free consultation. We believe that our experience and expertise make us the best possible solution for your insulation needs. Contact us today for a free consultation!
Fully Insured
5-year Warranty on all workmanship
Wide variety of colors, textures, and styles from all Major Manufacturers
Industry Best Warranty on materials from Major Manufacturers
Our products separate people from the elements and our workmanship separates us from all others…