Do you have rotting or deteriorating wood under your eaves? Are you tired of having to paint those parts of your home? Does your attic have poor ventilation?
Unfortunately, many builders will build homes with vinyl or aluminum siding but will leave soffits, fascias, corners, window and door trims and other areas with painted wood which is constantly exposed to the elements. Over the years this wood weathers poorly and requires continued paint jobs which never last.
We can solve this issue for you permanently! After all problem areas are inspected, and any deteriorated wood is replaced by us, we will expertly install aluminum products, custom cut and shaped on site, to "wrap" these areas. And we offer over 60 colors to match your home!
As insulation experts, we also know the importance of attic ventilation. The application of aluminum soffit and fascia can accomplish this in a functional yet aesthetically pleasing manner.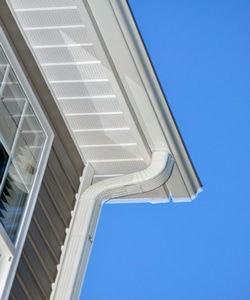 Jackson Insulation & Exteriors Co., Inc.
Fully Insured
5-year Warranty on all workmanship
Wide variety of colors, textures and styles from all Major Manufacturers
Industry Best Warranty on materials from Major Manufacturers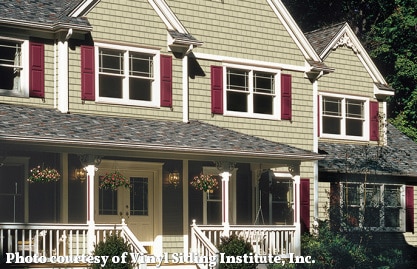 Our products separate people from the elements and our workmanship separates us from all others…